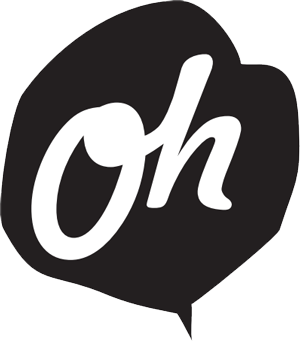 Yoga NA Aldeia
Spirits in the Woods
All classes are given in our YOGA Shala in the SANA MARESIA building.
On our beautiful, laid back campsite right on the Atlantic Ocean you will find our Yoga center with lots of natural light, soft colours and a marvelous wooden flooring to practice. You will find this Yoga space soothing and tranquile, perfect for a balanced Yoga practice in a natural environment. We do offer indoor and outdoor facilities to best meet your practice' needs.
We offer a wide range of different Yoga practice ranging from Hatha to Yin Yoga. Soon we will be offering Aerial Yoga and pre/ post pregnancy Yoga. Please book in advance calling us at +351-218 058 356 (9-12 & 15-20hs)
Than just turn up. Seize the day. To begin, begin.
Pedro Morais
Yoga & Shiatsu Teacher
Pedro has been teaching Yoga for over 10 years. With his great experience, kindness and joy he takes in teaching, you surely will enjoy his classes (English & Portuguese spoken)
Classes
Mondays 13-14.30hs
Wednesdays 19-20.30hs
Thursdays 9.15-10.45hs
Saturdays 10.30- 12hs
1x class per week: 35€/month, 2 classes per week 50€/ month. 10 classes bono: 85€. Experimental class 5€ which will be deduced if you chose a monthly plan
Tanpreet Singh
Kundalini Yoga Teacher + Healer
Tanpreet is a practicing yogi & healer with a commitment and unstoppable dedication to live a truthful, uplifting life while inspiring others. His tools are teaching Kundalini Yoga & meditation being a certified level 1 Kundalini Yoga instructor and Certified Meditative Healing practitioner, grade 1 & 2 with 8 years of teaching experience
Classes:
Catarina Mota
Aerial Yoga Teacher
Catarina Mota is a Certified Yoga Teacher / Aerial yoga teacher and therapist of Ayurvedic Massage.
She learned Kundalini Massage in India. 2012 than decided to take a Teacher Training of 200h in Tantra Yoga with Tri Dosha Method, India. Later she went to Croatia and did a course of 200h Vinyasa Flow with Nina Vukas.
In 2017 she finished her Teacher Training in Aerial Yoga method, created by Rui Oliveira Costa. Now in 2018/2019 she is learning the Vayu system Aerial Yoga with Ana Prada.
Aerial Yoga Classes:
Upon request and regular workshops here at the Aldeia da Praia
Packs 5 aulas 50 euros
Packs 10 aulas 90 euros
Sandra Batista
Yoga Teacher & Massage Therapist
Sandra is a certified Yoga Teacher, Massage Therapist and Sound Practitioner who has been living in London until she recently moved back to her home country Portugal.
She has always been fascinated with movement and over a decade ago she decided to start exploring the mind-body connection that Yoga has to offer. This was an incredible journey of self-exploration and healing, as she suffered from severe anxiety and stress and Yoga has helped her to come back to a natural balance. And so she decided to share these incredible tools with others and help them on their own personal journey too.
She trained Vinyasa, Prana and Mandala inspired flow with the Aditya Yoga School and more recently Yin Yoga with Norman Blair. She is also an advanced Thai Massage Therapist.
Classes (English and Portuguese):
Tuesdays 19h-20h
Saturdays 09h15-10h15
1x class per week: 35€/month | bono 10 clases: 85€
Tom Chambers
Viniyoga Teacher
Tom began practicing in 1996 and completed various studies including the 3 year British Wheel of Yoga teacher training (2004). He has found yoga to be a constant friend, and enjoys sharing it. Tom's teaching is strongly influenced by "Viniyoga", in which exercises are adapted to the particular needs of students – because we are all different and our needs change depending on our life situation. (English spoken).
Classes:
Mondays 10hs
Thursdays 18hs
1x class per week: 35€/month, 10 classes bono: 85€. Experimental class 5€ which will be deduced if you chose a monthly plan
Angelica Monteiro
Qi Gong Teacher
Educated at the Lisbon academy of Chinese Medicine from 2004 to 2007 and numerous other trainings both in China and Portugal, Angelica is teaching Qi Gong to adults and children as well. Enjoy her calm and gentle class on Wednesdays lunch time (Portuguese spoken).
Classes:
1x class per week: 35€/month, 10 classes bono: 85€. Experimental class 5€ which will be deduced if you chose a monthly plan
Yoga Masha na Aldeia da Praia
Yoga & Feldenkrais Teacher
Try Masha's passion of Feldenkrais training.
The Feldenkrais Method it is the body itself that is used as the fundamental tool for an individual's deep process of personal evolution. Learning through movement is the essence of the Feldenkrais Method.
Join us every thursday at our yoga shala in the Sana Maresia
No booking ahead needed. Just come to join us.