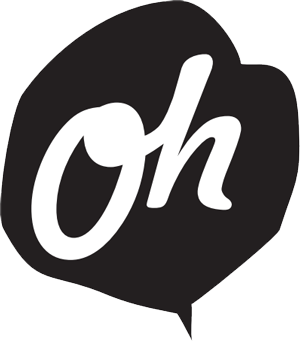 Camp Surf et Yoga
We start our Surf & Yoga Camp every saturday
from April 4th 2020 near Sintra, Portugal

Explore Portugal and the best surf that Europe has to offer. Fill your days with surf lessons in the Atlantic, beach life, loads of sunshine, excursions to the amazing Sintra landmarks such as Cabo de Roca or the Pena Palace, activities and life music, ie good times on land and sea.
Use our light-filled, beautiful studio for your daily Yoga routine and our big, beautiful sandy gardens to relax on the sun loungers, swing in the hammocks or have a good volleyball game. With a guest kitchen and common room, outdoor dining area and bbq, we are ready to put you in holiday mode.
In our Sintra, Praia das Maçãs location we offer something for everyone. Good surf just on our doorsteps, the Yoga studio onsite. yYour holidays will be great! Our multi-lingual staff on land and sea will make you feel comfortable all day around. Our surf instructors have years of experience and strive to give you a safe and professional experience in the water. Our yoga teachers have equally long years in teaching and enjoy every day what they are doing. Just remember: Surfing in Portugal will be good fun for you.
We Start our Surf & Yoga Camp every saturday from April 4th 2020.
prices from
445€
for bed dorm
Arrival Days:
Saturday + Wednesdays
prices from
295€
for bed dorm
Arrival Days:
Saturday + Wednesdays
Being out in the nature, smelling the sea salt in your nose, feeling the wind on your face. Ride those waves that you have been waiting all year to finally take. Enjoy your holidays in a stress-free environment, go for long walks on the beach, enjoy coastline towards Cabo de Roca or just read that novel you wanted to read for such a long time. Enjoy our locally prepared dinners and seize the moment. At night, fall asleep tightly tucked away in your comfortable dorm room or tent and get up early next morning in hunt for the next good vibes.
If you are interested, please fill up the form below, so we can help you decide what camp is best for you.
What is included in our 7 nights Surf & Yoga Camp
Accomodation
7 nights of accommodation in our beautiful and spacious dormitory rooms that sleep 4-8 people. All have ensuite bathrooms and direct access to our exterior terraces.
Breakfasts
7 delicious and healthy breakfasts with oatmeal pancakes and coffee, fruits and delicious home-made cereals to get you ready for the day.
Surfing
5 surf classes of 120min at the best suitable break of the day. Transfer to the beach if necessary, wetsuit, insurance and all surfing equipment included.
Hatha Yoga
5 Yoga classes of 75min of Hatha Yoga
Chilling Spaces
Hammocks and sun loungers in our ample garden and volley-ball field.
Live Music
Live music at least once a week, and lots of places on site to have dinner, a drink or an home-made artisan ice-cream.