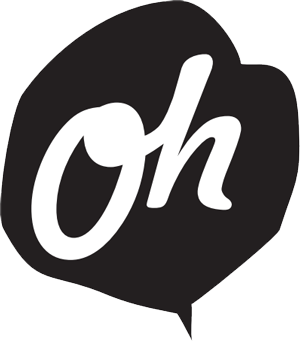 BOOK DIRECT WITH US in Sintra Surf
SECURE BOOKING • 24 HOUR CANCELLATION POLICY • BEST PRICES ONLINE
Reserve ahora
Oasis Backpackers Hostels in Sintra
En los albergues Oasis Backpackers en Sintra encontrará nuestras tiendas de campaña Glamping para una experiencia relacionada con la naturaleza, ya sea con un baño compartido o privado. Reserve clases de surf y yoga directamente en el albergue. Nuestro albergue ofrece dormitorios de 4, 6 y 8 camas, siempre con baño privado, cojines esponjosos y cómodos edredones, así como taquillas privadas. También ofrecemos habitaciones dobles privadas con baño privado. Tanto nuestro glamping como nuestro alojamiento en hostal cuentan con bonitas terrazas para disfrutar del aire fresco y saludable del océano, tomar el sol y disfrutar del aire libre.
Sleeping well at the Aldeia Praia Oasis Backpackers Hostel
Con varias opciones de alojamiento disponibles, cómodo dispuesto glamping tienda de campaña con un colchón grueso, ropa de cama fresca y crujiente y edredones nórdicos para sumergirse en su merecido sueño, no después de haber probado algunos peces locales y una copa de vino tinto local. Sus vacaciones comenzarán bien.
Around Our CoastLine At Oasis Backpackers Hostels Sintra!
Hay mucho que hacer en donde estamos. Tendrás que decidir si tu día será sobre cultura o deportes. Estamos a 8 km del Patrimonio De la Humanidad de Sintra. Si su día será sobre deportes, lleve a la familia a un torneo de minigolf en el otro sitio de nuestra Aldeia da Praia Glamping o alquile algunas bicicletas para explorar las playas cercanas como Magoito o Azenhas do Mar.
Around Our Sintra CoastLine
Lo que podría ser mejor que pasar unos días con sus seres queridos en medio de un ambiente natural relajante cerrado al océano con maravillosa arena blanca y sol cálido, viendo a los surfistas atrapar esas grandes olas del océano Atlántico. A continuación, pruebe un poco de pescado local y una copa de vino tinto local. Sus vacaciones comenzarán bien.
Una imagen vale más que mil palabras
Oasis Backpackers Hostels Sintra is ideally located, it is very easy to find us!
Sólo tienes que seguir las instrucciones a continuación y estarás bien. Recuerde, siempre puede llamarnos si se pierde y necesita algunas direcciones más(+34) 955 228 287
How do I get to Oasis Backpackers Hostel Sintra Surf…?
Getting Here
from the Lisbon Airport
from the Sintra Portela bus station
with the antique tram (the eléctrico)
What customers say about Oasis Backpackers Hostels Sintra
Amazing set up. The staff are so friendly, the other travellers were amazing, the food and the selection of food was so good. Cannot recommend enough!!! I did the yoga and surf package, classes with the lovely Val and surfing with oasis sintra surf, they were all fantastic. Thank you guys so much 💓 Tracy Anne
Nice open place to grab a beer. Could have some music. Pet friendly Diego Coelho
Amazing place to stay outside of beautiful Lisbon and Sintra, if you want to be in close touch with Nature. The woods, the camping site, the beaches, the Surfers, everything is there for you, for people of all ages (mostly young backpacking Travelers and Surfers from all over the World) I definitely will come back this summer in September, and I DO recommend staying at this place. The only negatives about this place: 1- The rooms may get a bit too cold at night with the constant ocean breeze (so bring your small electric heater, if you can, or extra heavy clothing to wear/sleep at night) 2- NO sauna in the men's spa/shower room (that'd be perfect if they had a sauna there!) 3- They need a multi-purpose hybrid arena for soccer/volleyball/tennis. The positives: 4- All Employees speak English and French and they're all super friendly, hardworking and efficient, gay-friendly and prompt. 5- The whole facility is beautiful, very well equipped and kept with everything you need for a super stay. 6- It's a gay-friendly place with lots of gay couples/Travelers staying/visiting there. There are beautiful deserted nude beaches nearby. Julian Chatterton
We stayed here with our van for 15 eur and enjoyed the nice facilities and great food 😄😋 Tobias Schade
Awesome compound, I stayed at the hostel and really enjoyed the experience of having so many options for food and dining right on site. Wonderful people, very nice staff! Great facilities, decently well equipped kitchen, clean common areas and bathrooms. I especially enjoyed all the outdoor common areas, hammocks, decks, patios etc. The food trucks and restaurants were amazing! oskar johansson-theiss
Marta's 'Hops & Drops' is just the place to be in Aldeia da Praia. The ever changing selection of quality craft beers served by the best employee Maria Figueiredo will definitely satisfy any beer lover's needs and you can order any of the surrounding delightful foods with the lovely staff of Hops & Drops. David Preis
Fantastic place for a chilled afternoon, kids and pets friendly with lots of nice restaurant a Guilherme Alves
SHANI'S KITCHEN is the BEST of the best! Healthy and delicious food. Shani's father was the perfect help in the kitchen... Without him there it would be a disaster. Perfect team and amazing food. Daniel Almeida
5 stars for this absolute lovely place with perfect food and drink options. The rooms and tents are very basic for the price you pay, could use some more love and attention to make it comfortable. But for a lovely evening with amazing food and lovely people it is the spot!! Veerle Neger
Un lugar fabuloso para alojarse y pasar el día con los niños. Ocasionalmente hay música en vivo. Podrá montar su tienda y disfrutar de los bares, cafeterías, parque infantil y restaurantes. Las pizzas horneadas al horno son muy buenas y también lo son los traseros veganos. Cuenta con aparcamiento propio y está abierto hasta la medianoche. A 5 minutos de la playa. Virgilio Fino