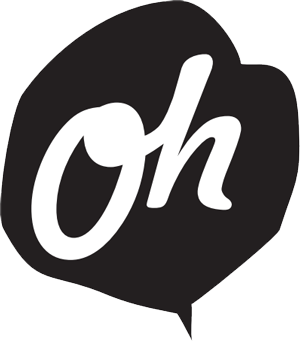 Yoga in der Aldeia
Unser Geister im Wald
Alle Kurse werden in unserer YOGA Shala im SANA MARESIA Gebäude gegeben.
On our beautiful, laid back campsite right on the Atlantic Ocean you will find our Yoga center with lots of natural light, soft colours and a marvelous wooden flooring to practice. You will find this Yoga space soothing and tranquile, perfect for a balanced Yoga practice in a natural environment. We do offer indoor and outdoor facilities to best meet your practice' needs.
Wir bieten eine breite Palette an verschiedenen Yoga-Praktiken von Hatha bis Yin Yoga. Ebenso haben wir Aerial Yoga und Pre/ Post-Schwangerschaft Yoga im Program. Bitte buchen Sie im voraus telefonisch unter +351-218 058 356 (9-12 & 15-20hs)
Kommen Sie einfach dazu. Nutze den Tag- Carpe diem.
Pedro Morais
Yoga & Shiatsu Lehrer
Pedro unterrichtet Yoga seit über 10 Jahren. Mit seiner großen Erfahrung, Freundlichkeit und Freude, die er im Unterricht nimmt, werden Sie sicherlich seine Klassen genießen (Englisch & Portugiesisch gesprochen)
Klassen
Montag 13-14.30hs
Mittwoch 19-20.30hs
Donnerstag 9.15-10.45hs
Samstag 10.30- 12hs
1x Klasse pro Woche: 35€/Monat, 2 Klassen pro Woche 50€/Monat. 10 Klassen bono: 85€. Probestunde 5€, die erstattet wird, wenn Sie einen Monatsplan wählen
Tanpreet Singh
Kundalini Yoga Lehrer + Heiler
Tanpreet ist ein praktizierender Yogi & Heiler mit einer Verpflichtung und unaufhaltsamer Hingabe, ein wahrheitsgetreues, erhebendes Leben zu führen und gleichzeitig andere zu inspirieren. Seine Werkzeuge sind das Unterrichten von Kundalini Yoga & Meditation als zertifizierter Kundalini Yogalehrer und zertifizierter Meditativer Heilpraktiker, Grad 1 & 2 mit 8 Jahren Lehrerfahrung
Klassen:
Catarina Mota
Aerial Yoga Lehrer
Catarina Mota ist zertifizierte Yogalehrerin / Aerial Yogalehrerin und Therapeutin der Ayurveda-Massage.
Sie lernte Kundalini Massage in Indien. 2012 beschlossen sie, eine Lehrerausbildung von 200h in Tantra Yoga mit Tri Dosha Methode, Indien zu beginnen. Später ging sie nach Kroatien und machte einen 200h Vinyasa Flow Kurs mit Nina Vukas.
2017 beendete sie ihre Lehrerausbildung in Aerial Yoga-Methode, die von Rui Oliveira Costa entwickelt wurde. Seit 2018/2019 lernt sie das Vayu-System Aerial Yoga mit Ana Prada.
Aerial Yoga Kurse:
Auf Wunsch bieten wir regelmäßige Workshops hier in der Aldeia da Praia an
Packet: 5 Unterrichtsstunden 50 Euro
Packet: 10 Unterrichtstunden 90 Euro
Sandra Batista
Yoga Teacher & Massage Therapist
Sandra is a certified Yoga Teacher, Massage Therapist and Sound Practitioner who has been living in London until she recently moved back to her home country Portugal.
She has always been fascinated with movement and over a decade ago she decided to start exploring the mind-body connection that Yoga has to offer. This was an incredible journey of self-exploration and healing, as she suffered from severe anxiety and stress and Yoga has helped her to come back to a natural balance. And so she decided to share these incredible tools with others and help them on their own personal journey too.
She trained Vinyasa, Prana and Mandala inspired flow with the Aditya Yoga School and more recently Yin Yoga with Norman Blair. She is also an advanced Thai Massage Therapist.
Klassen (English and Portuguese):
Tuesdays 19h-20h
Saturdays 09h15-10h15
1x class per week: 35€/month | bono 10 clases: 85€
Tom Chambers
Viniyoga Teacher
Tom began practicing in 1996 and completed various studies including the 3 year British Wheel of Yoga teacher training (2004). He has found yoga to be a constant friend, and enjoys sharing it. Tom's teaching is strongly influenced by "Viniyoga", in which exercises are adapted to the particular needs of students – because we are all different and our needs change depending on our life situation. (English spoken).
Klassen:
Mondays 10hs
Thursdays 18hs
1x Klasse pro Woche: 35€/Monat, 10 Klassen Bono: 85€. Probestunde 5€, die erstattet wird, wenn Sie einen Monatsplan wählen
Angelica Monteiro
Qi Gong Lehrer
Angelica wurde von 2004 bis 2007 an der Lissabonner Akademie für Chinesische Medizin und zahlreichen anderen Schulungen in China und Portugal ausgebildet und unterrichtet Qi Gong auch Erwachsenen und Kindern. Genießen Sie ihre ruhige und sanfte Klasse am Mittwochmittag (in portugiesischer Sprache).
Klassen:
1x Klasse pro Woche: 35€/Monat, 10 Klassen Bono: 85€. Probestunde 5€, die erstattet wird, wenn Sie einen Monatsplan wählen
Yoga Masha in der Aldeia da Praia
Yoga & Feldenkrais Lehrer
Probieren Sie Mashas Leidenschaft für Feldenkrais Training.
Die Feldenkrais-Methode ist es der Körper selbst, der als grundlegendes Werkzeug für den tiefen Prozess der persönlichen Evolution eines Individuums verwendet wird. Durch Bewegung lernen ist die Essenz der Feldenkrais-Methode.
Begleiten Sie uns jeden Donnerstag in unserem Yoga Shala in der Sana Maresia
Keine Buchung im Voraus erforderlich. Kommen Sie einfach zu uns.