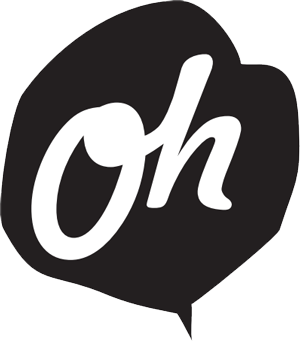 BOOK DIRECT WITH US in Sintra Surf
SECURE BOOKING • 24 HOUR CANCELLATION POLICY • BEST PRICES ONLINE
Jetzt buchen
Oasis Backpackers Hostels in Sintra
Im Oasis Backpackers Hostels in Sintra finden Sie unsere Glampingzelte für ein naturnahes Erlebnis entweder mit Gemeinschaftsbad oder einem eigenen Bad. Buchen Sie Surfkurse & Yoga direkt im Hostel. Unser Hostel bietet 4, 6 und 8 Bettzimmer, immer mit eigenem Bad, direktem Ausgang in den Garten, flauschige Kissen und bequeme Bettdecken, sowie private Schließfächer. Ebenso haben wir Doppelzimmer oder Twinzimmer mit eigenem Bad zur Verfügung. Sowohl unsere Glamping- als auch Hostel-Unterkünfte verfügen über schöne Terrassen, um die gesunde, frische Meeresluft zu schnuppern, die Sonne zu spüren und die Natur zu genießen.
Sleeping well at the Aldeia Praia Oasis Backpackers Hostel
Mit verschiedenen Unterkunftsmöglichkeiten können Sie komfortabel im eigenem Glampingzelt mit komfortabler Matratze, frischer Bettwäsche und dicker Bettdecke in Ihren wohlverdienten Schlaf einzutauchen. Nicht nachdem Sie unseren lokalen Fisch und ein Glas Rotwein aus der Region probiert haben. So beginnt Ihr Urlaub genau richtig.
Around Our CoastLine At Oasis Backpackers Hostels Sintra!
Man kann viel machen in Sintra. Sie müssen entscheiden, ob Sie Ihren Tag lieber mit Kultur oder Sport füllen. Wir sind 8 km vom Weltkulturerbe Sintra entfernt. Wenn Es bei Ihrem Tag um Sport geht, nehmen Sie die Familie mit zu einem grossen Spaziergang über die Klippen oder mieten Sie Fahrräder, um die nahe gelegenen Strände wie Magoito oder Azenhas do Mar zu erkunden.
Around Our Sintra CoastLine
Was gibt es Schöneres, als ein paar Tage mit Ihren Lieben inmitten einer entspannenden natürlichen Umgebung zu verbringen, die mit herrlichem weißen Sand und warmer Sonne zum Meer geschlossen ist und den Surfern dabei zusieht, wie sie diese großen Wellen des Atlantischen Ozeans fangen. Probieren Sie dann unseren lokalen Fisch und ein Glas Rotwein aus der Region. Ihr Urlaub beginnt genau richtig.
One Image is Worth a Thousand Words
Oasis Backpackers Hostels Sintra is ideally located, it is very easy to find us!
Just follow directions below and you will be alright. Denken Sie daran, Sie können uns immer anrufen, wenn Sie Hilfe brauchen (+351) 218 058 356
How do I get to Oasis Backpackers Hostel Sintra Surf…?
Getting Here
from the Lisbon Airport
from the Sintra Portela bus station
with the antique tram (the eléctrico)
What customers say about Oasis Backpackers Hostels Sintra
Good service, perfect kitchen, normal prices ol e
I havent stayed but the food and drink is lovely, pricey for the area, and the atmosphere is amazing during good weather. It gets windy so bring a jumper and the playground is all sand so be prepared for the kids to carry it home in the car. Staff are great. Jennifer Dunne
Beach Village is an incredible place to enjoy with family and friends. I stumbled upon it and decided to stop in for a few beers and a pizza. To my surprise, the pizza was absolutely amazing! Made with fresh ingredients and bursting with flavor, it was the perfect complement to the beautiful views and relaxing atmosphere. I can't wait to visit Beach Village again and would highly recommend it to anyone looking for a great place to unwind and enjoy delicious food. Gabi
Amazing set up. The staff are so friendly, the other travellers were amazing, the food and the selection of food was so good. Cannot recommend enough!!! I did the yoga and surf package, classes with the lovely Val and surfing with oasis sintra surf, they were all fantastic. Thank you guys so much 💓 Tracy Anne
Nice open place to grab a beer. Could have some music. Pet friendly Diego Coelho
Amazing place to stay outside of beautiful Lisbon and Sintra, if you want to be in close touch with Nature. The woods, the camping site, the beaches, the Surfers, everything is there for you, for people of all ages (mostly young backpacking Travelers and Surfers from all over the World) I definitely will come back this summer in September, and I DO recommend staying at this place. The only negatives about this place: 1- The rooms may get a bit too cold at night with the constant ocean breeze (so bring your small electric heater, if you can, or extra heavy clothing to wear/sleep at night) 2- NO sauna in the men's spa/shower room (that'd be perfect if they had a sauna there!) 3- They need a multi-purpose hybrid arena for soccer/volleyball/tennis. The positives: 4- All Employees speak English and French and they're all super friendly, hardworking and efficient, gay-friendly and prompt. 5- The whole facility is beautiful, very well equipped and kept with everything you need for a super stay. 6- It's a gay-friendly place with lots of gay couples/Travelers staying/visiting there. There are beautiful deserted nude beaches nearby. Julian Chatterton
We stayed here with our van for 15 eur and enjoyed the nice facilities and great food 😄😋 Tobias Schade
Awesome compound, I stayed at the hostel and really enjoyed the experience of having so many options for food and dining right on site. Wonderful people, very nice staff! Great facilities, decently well equipped kitchen, clean common areas and bathrooms. I especially enjoyed all the outdoor common areas, hammocks, decks, patios etc. The food trucks and restaurants were amazing! oskar johansson-theiss
Marta's 'Hops & Drops' is just the place to be in Aldeia da Praia. The ever changing selection of quality craft beers served by the best employee Maria Figueiredo will definitely satisfy any beer lover's needs and you can order any of the surrounding delightful foods with the lovely staff of Hops & Drops. David Preis
Fantastic place for a chilled afternoon, kids and pets friendly with lots of nice restaurant a Guilherme Alves